WORLD NEWS
Responsible Author: Reuters Staff | Jerusalem - Gaza , 07/16/2017, 02:03 Time
USPA NEWS -
Israel will reopen the Noble Sanctuary-Temple Mount compound on Sunday, a statement from Prime Minister Benjamin Netanyahu said on Saturday, after the holy site had been shut down following a deadly shooting.
On Friday, three Arab-Israeli gunmen shot dead two Israeli policemen on the outskirts of the compound, holy to Muslims and Jews, and were then killed by security forces. It was one of the most serious attacks in the area in years. [L8N1K50JP]
Israeli authorities then shut the compound down citing security concerns, just hours before Muslim Friday prayers.
That move prompted anger among Muslim worshippers and was condemned by Palestinian religious and political leaders, Jordan and the Organisation of Islamic Cooperation, a world Islamic body, among others, who called for the site to be reopened immediately.
Why Cruz and Trump
Responsible Author: Aiham Alsammarae | usa, 03/30/2016, 01:38 Time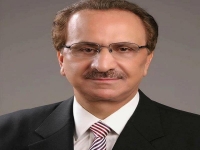 USPA NEWS -
It is an irony and our dilemma of events coupled with unfortunate top Republican candidates, Messrs. Trump and Cruz. Both of these candidates have continued their outright prejudice against all minorities,
| | |
| --- | --- |
| | Daren Frankish |
| | RAHMA-SOPHIA RACHDI |
| | Ruby BIRD |
| | Yasmina BEDDOU |
| | Aurangzeb Akbar |